VOLO HERO
QUICK DRY TOWEL
INTRODUCING THE VOLO HERO:
THE SOFTEST MICROFIBER TOWEL YOUR HAIR HAS EVER MET.
When it comes to taking great care of your hair, towel drying is often the most important. Wet hair is vulnerable hair, and a traditional bath towel causes hair breakage and tugs on your scalp as you rough dry your hair. The VOLO Hero is here to change that.
The Hero's microfiber material is soft and plush, making it extremely absorbent and much gentler on your locks
The Hero decreases dry time by 30% by removing more water than other towels
Our snag-free grippy strap ensures your towel will stay tucked into place - no more wobbling to the side or falling off completely. Simply wrap your hair up, tuck under the strap, leave up as long as you please and continue conquering the world.
A time-saver, a hair health savior, and a badass addition to your hair-care routine. Not all heroes wear capes.
ABSORBS
10
x
IT'S
WEIGHT IN WATER
50%
FASTER
DRY TIME
SAY
GOODBYE
TO FRIZZ
EXTREMELY
SOFT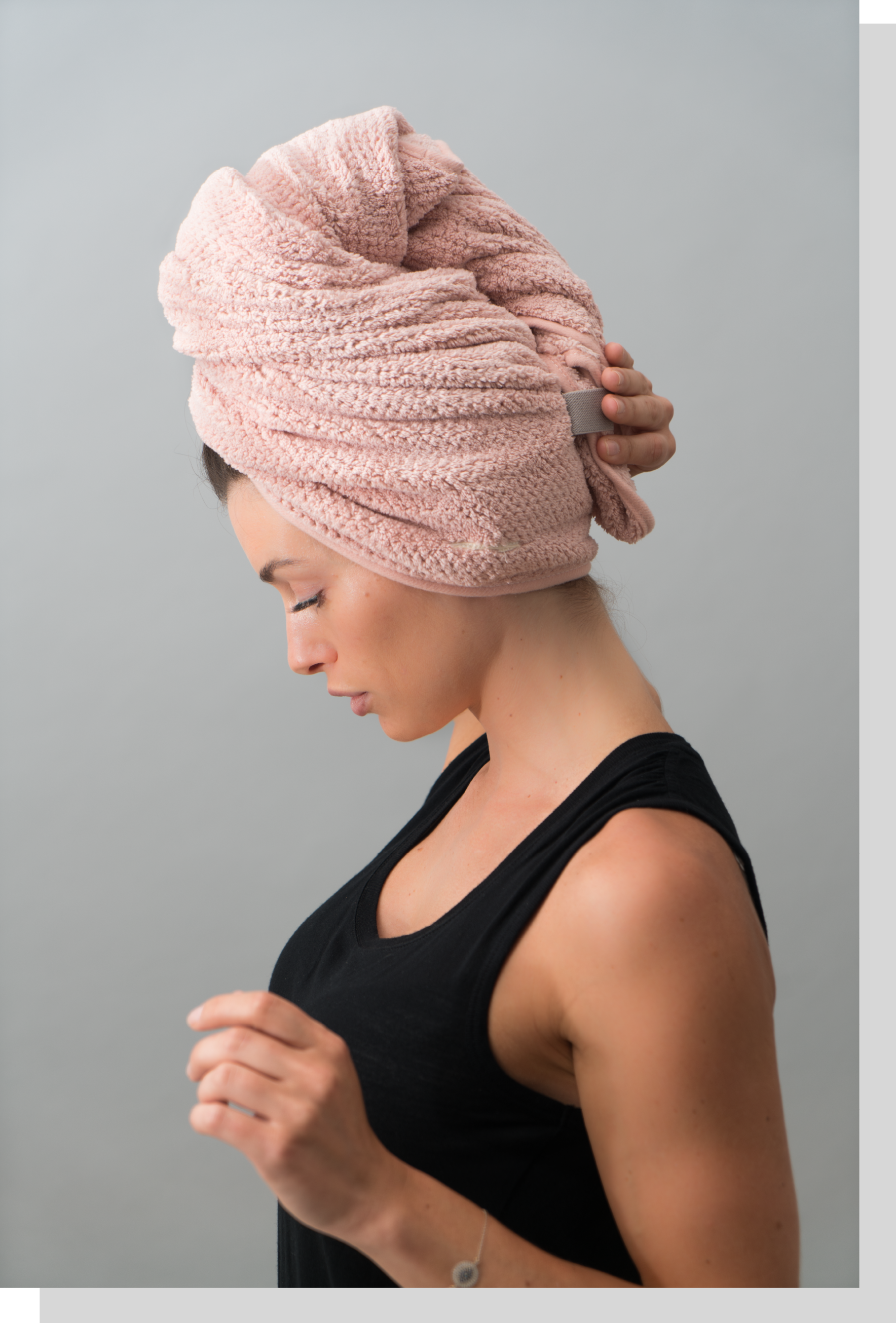 GENEROUS
SIZING
WON'T
FALL OFF
― SEE WHAT OTHERS
HAVE TO SAY